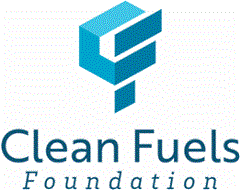 NEWSFOR IMMEDIATE RELEASE April 20, 2022
$2000 Grant Open for Student Scientists Sponsored by theClean Fuels Alliance Foundation
Beth Calabotta Sustainable Education Grant Now Accepting Applications
Jefferson City, Missouri- Student scientists can quality for up to a $2000 award through the Beth Calabotta Sustainability Education Grant. The Clean Fuels Alliance Foundation established this grant in 2018 to assist deserving full-time students interested in science, research, and biodiesel sustainability.
Kayla Kittrick was awarded the Beth Calabotta Grant in 2020. She stated, "The Beth Calabotta Grant helped me to realize the impact of women in science. That this grant gave me the opportunity to be mindful in the direction I chose, that I did have a place in biodiesel and that the industry was diverse and welcoming. I know that the grant is not onlyfor women in science, but it was a personal goal of mine to share biodiesel with more women and girls."
To qualify students must complete an online grant application and if awarded the grant, commit to participate in the Biodiesel Sustainability Workshop and related activities, scheduled for November 1 and 2 in St. Louis, MO. Grant funds must be used for participation in the workshop with the remaining funds applied toward academic expenses. Other eligibility requirements and full criteria are available on the grant homepage. Applications are due June 30, 2022. The grant winner will be announced mid-August 2022.
####
About the Beth Calabotta Sustainable Education Grant Beth had an unquenchable love for agriculture and life-sciences. Later in her career, Calabotta's efforts focused almost solely on the development of biofuels as viable energy alternatives to conventional fuels. Based on Calabotta's work, the Foundation and the Clean Fuels Alliance America Board want to continue building on the idea that adopting innovative technologies and diversifying markets will produce environmental benefits that can be documented through research and data.
About the Clean Fuels Foundation The Foundation works closely with Clean Fuels Alliance America to address national issues affecting us all -- cleaner air, greater economic development for rural communities, and enhanced national security through energy independence. Organized in 1994, the mission of the Foundation is to accomplish outreach, education, research, and demonstration activities for the advancement of biodiesel, renewable diesel and sustainable aviation fuels. For more information, visit www.cleanfuelsfoundation.org